Welcome to the United Kingdom Shorinji Kempo Federation (UKSKF)
Martial arts training for mind, body and self-defence.
Shorinji Kempo has been practised in the UK for over 40 years. As a result there is a well establish network of different clubs and a great depth of instructor knowledge.
The United Kingdom Shorinji Kempo Federation (UKSKF) is a member of the World Shorinji Kempo Organisation (WSKO). WSKO federations are active in over 36 countries worldwide. The syllabus and class structure are identical all over the world.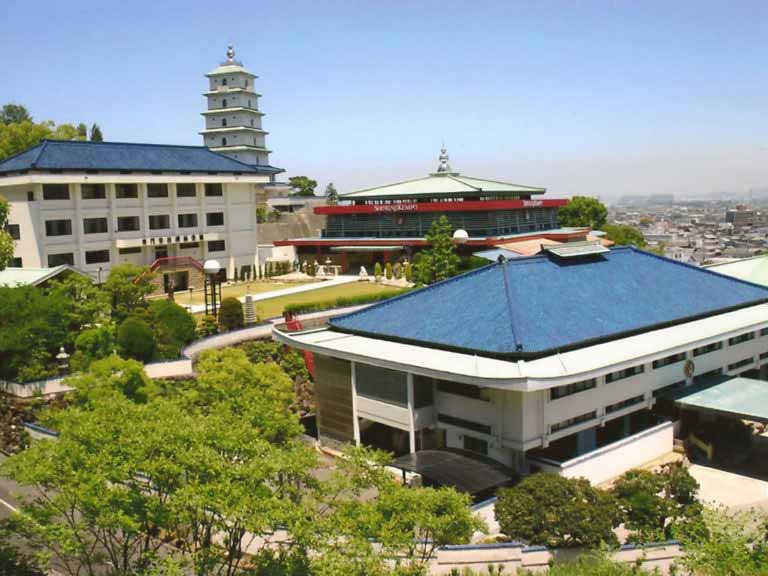 WSKO Headquarters – Tadotsu Japan
Why train in Shorinji Kempo?
This well rounded, dynamic style is one of the best martial arts for beginners due to the careful structure of the technical syllabus and openness of it's students (Kenshi) and instructors.
But at the UKSKF we regularly welcome seasoned martial artists to training as well due to the technical nature of the art and the philosophical teachings.
Whatever your goals from martial arts training there will be something here for you.
Have a look around these pages and find a branch near you, or contact us for further details.